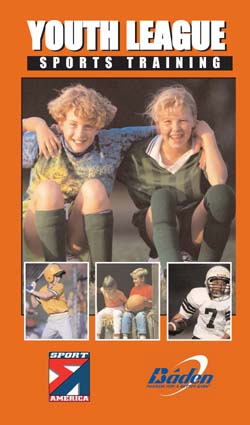 ATHLETIC SKILL BUILDING EXERCISES for all Youth League athletes!
Learn numerous ways to develop the athletic skills and motor mechanics of young athletes without weight training to ensure that unnecessary stress is not put on their joints and muscles. More than 60 exercises are shown: 10 for stretching, 10 for agility and coordination, 10 for quickness, 10 for speed, 10 for jumping and additional exercises for endurance as will.
A MUST for the development of all young players to become better athletes! Practice only 2-3 days per week, it's fun! RECOMMENDED FOR AGES 6-14.