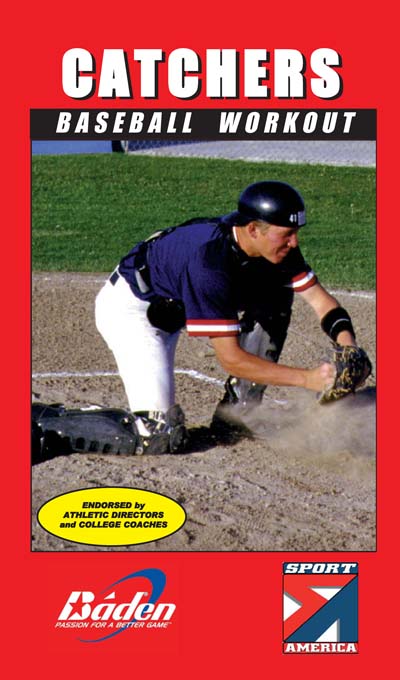 Want to be a BETTER Baseball Catcher? With these skills you can!
BADEN SPORTS in conjunction with MLB Scouts has developed this revolutionary system!

Gain your teammates' confidence through skill development and perfection of technique. Learn to become a better receiver, leader, and hired "gun". Some of the skills covered include converting the close pitch, blocking technique, stance, options on throwing technique, how to freeze pitches, leadership of the team's defense, and more.
Let the "Catchers All Star Workout" lead you through your daily workout routine and be on your way to being your teams' top Catcher!