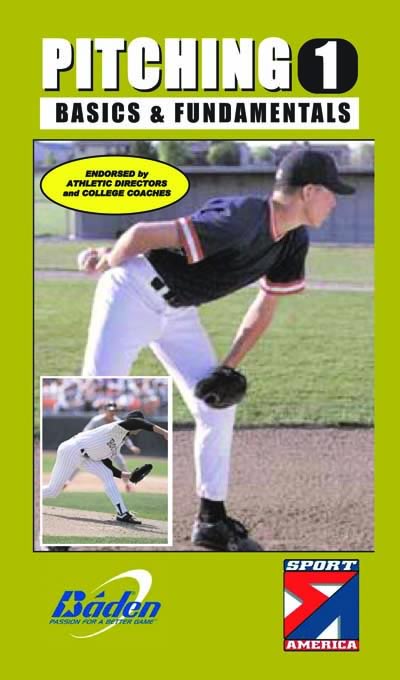 BASEBALL: As a Pitcher...do you know the Pitching FUNDAMENTALS?
BADEN SPORTS in conjunction with MLB Scouts has developed this revolutionary system!

The more pitches the pitcher has in his arsenal, the more effective he will be. Learn drills for developing many different kinds of pitches including change-ups, sinkers, fast balls, curve balls, and more. Also learn pick-off moves and proper ball handling technique!
Learn the proper techniques of holding base runners close and pick-off moves that aid in shutting down the running game. This will help the pitcher at any level to maintain his sharpness on the mound on a daily basis.
Knowledge is POWER...increase yours TODAY!