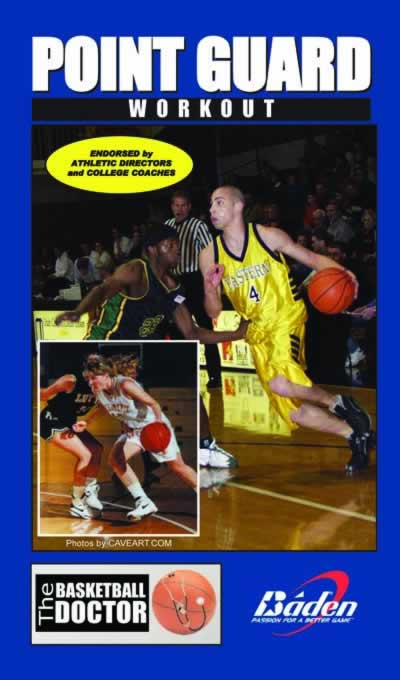 Basketball: Increase your skills from the #1 Rated Point Guard Workout!
BADEN BASKETBALL proudly presents The BASKETBALL DOCTOR, basketball's #1 skills clinician!

Learn the "Six Principles of Point Guard Play" from penetration and passing to pressure defense, it's all here! Over 50 tools, tips and techniques for becoming a great playmaker. Also, 24 breakdown moves and drills for Point Guard skills and gamesmanship. Used by college and NBA teams.
Set the tempo, control the pace and learn to lead!