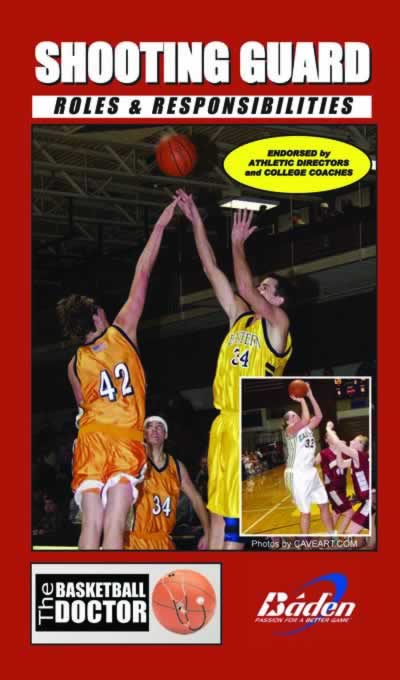 Basketball: Increase your Points Per Game as the Shooting Guard!
BADEN BASKETBALL proudly presents the BASKETBALL DOCTOR, basketball's #1 skills clinician!

Master these 70 different lessons, teaching tips, and roles needed to play the Shooting Guard position. Discover the mental mind set of a shooter, what drills to practice, and responsibilities of a shooting guard. From clutch shooting and defense, to free throws, out of bounds plays and fast break responsibilities. It's all here!
Lead your team to VICTORY! Score...Score...SCORE!