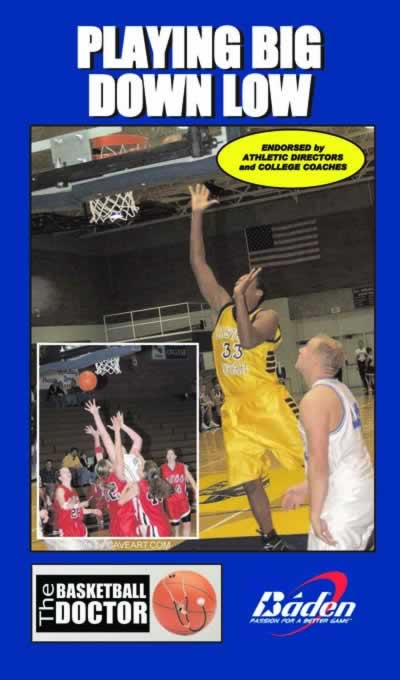 Basketball: Need to increase your skills in the PAINT? Learn to Play BIG Down LOW!
BADEN BASKETBALL proudly presents the BASKETBALL DOCTOR, basketball's #1 skills clinician!

Learn to master the mental side of low post play and discover how to develop mental and physical toughness in the paint. Dozens of drills for positioning, physical play, strong hands, conditioning, mental toughness, running the floor, low post and perimeter play interaction, rebounding, and much more.
This instruction is a MUST for all FORWARD and CENTER positions!