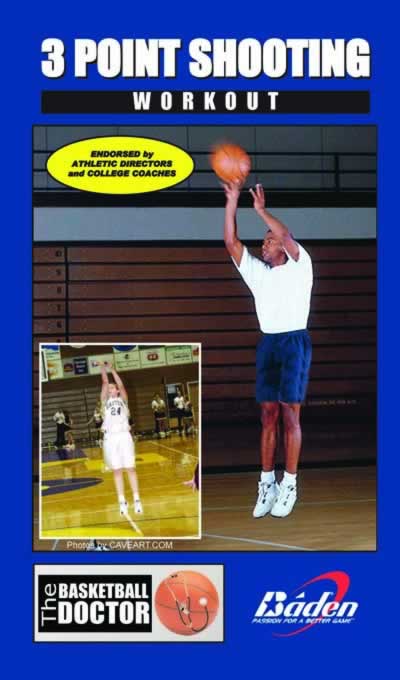 Improve your Basketball skills by becoming a GREAT Three Point Shooter!
BADEN BASKETBALL proudly presents the BASKETBALL DOCTOR, basketball's #1 skills clinician!

From warmup drills to proper long range shooting lanes, lines, angles, mechanics and techniques. Includes 10 different types of three point shots for game situations, Zone shots, Fast Break shots, Jump Shots, Catch and Shoots, off the dribble shots, and more! BONUS: Includes the History of the 3 Point Shot.
The most COMPLETE 3 point shooting instruction EVER!