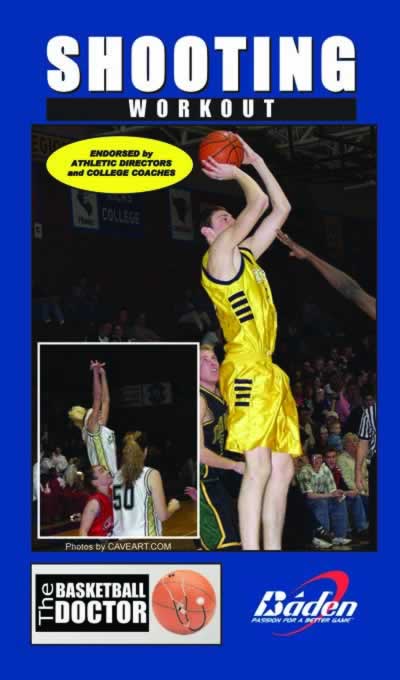 Basketball: If you can SHOOT, you can PLAY...period!
BADEN BASKETBALL proudly presents the BASKETBALL DOCTOR, basketball's #1 skills clinician!

Learn how to shoot from Game Spots, Game Shots, and at Game Speed! Dozens of game shots, and game practice drills for game skills! Learn proper warmup principles, drills for endurance, motivation, and the mental side of shooting. A one hour shooting workout with more than 20 drills included.
This workout is used by college and NBA teams!