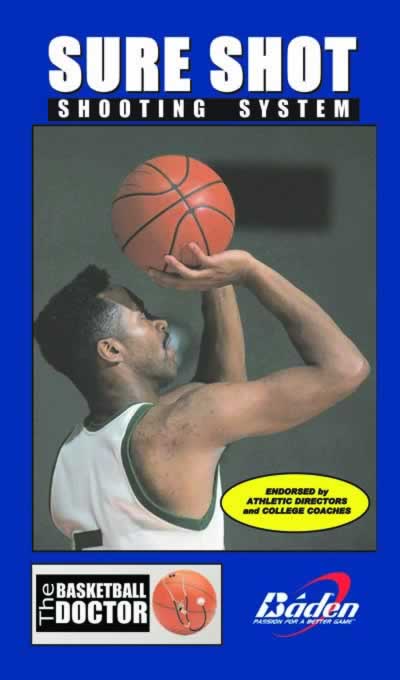 This Basketball Shooting System is for everyone - from frustrated bench warmers to aspiring All Stars!
BADEN BASKETBALL proudly presents the BASKETBALL DOCTOR, basketball's #1 skills clinician!

Includes failure-proof fundamentals and pro footwork, time saving techniques to help you practice smarter...not harder. "TARGET SIGHT, TARGET RIGHT" principles to increase your shooting percentage, 24 practice principles to improve performance, and 15 drills to improve your shooting. Perfect for parents, players, and coaches of all ages.
Shooting CONCEPTS for CONFIDENCE and CONTROL!