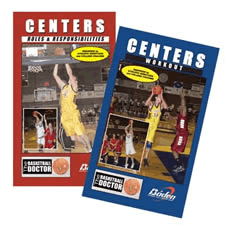 ATTENTION all Basketball Centers and Post Players!
The BASKETBALL DOCTOR and BADEN BASKETBALL have designed a total package for any center that wants to be an All Star. Learn lessons for your position, Low Post Scoring moves, how to control the paint, and leadership skills. Drills to build mental toughness, conditioning, quickness and endurance. Used by college and NBA teams.
The most complete package EVER for Centers!
Package includes:
1. THE CENTER-Roles & Responsibilities.
2. CENTERS WORKOUT.