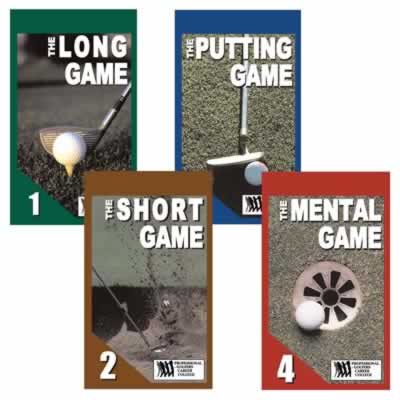 Learn GOLF from the PRO'S!
SPORTAMERICA in conjunction with former PGA players and instructors from the PROFESSIONAL GOLFERS CAREER COLLEGE developed this user friendly series for you! Learn correct fundamentals, motor mechanics and muscle memory habits to help take strokes off your score in every part of your game. From warm-up, to follow thru and mental focus, it's all here!
Now you can LEARN FROM THE PRO'S THAT TEACH THE LOCAL PRO'S THAT TEACH YOU!
Package includes:
1. THE LONG GAME.
2. THE SHORT GAME.
3. THE PUTTING GAME.
4. THE MENTAL GAME.