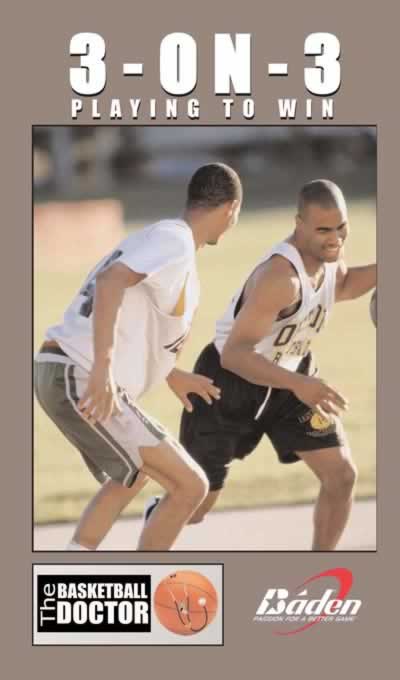 Basketball's most WINNING concepts!
BADEN BASKETBALL proudly presents the BASKETBALL DOCTOR, basketball's #1 skills clinician!

You've pounded the pavement and played in the 3-on-3 basketball tournaments for fun. Now, PLAY TO WIN! Discover winnIng concepts and strategies that will take you from the elimination bracket to the winner's circle.
Over one dozen tips and ideas for better success. Learn the benefits of role playing and how to control momentum. More than 40 plays and facts that will teach you how to gain the edge and win.
Awesome information with All-Star results!