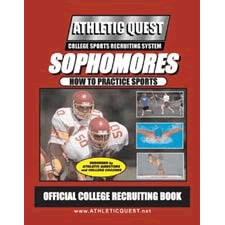 Learn "How To Practice Sports" to become a GREAT athlete!
In order to be successful, athletes must learn proper mechanics, fundamentals, and methods to use when practicing sports. Learn hundreds of training tips and techniques to make you the best practice and game player you can be. Remember, if coaches notice your hard work from practice they will be more likely to use you in games!
Learn how to gain the edge on your competition, how to get the most out of both individual and team practice sessions, when, how and what to practice, what to focus in on for faster improvement, and much more!
Don't waste another minute of YOUR playing time!